The Adventure of Social Impact Assessment
Where:Sala 1, Fundação Calouste Gulbenkian, 45-A Avenida Berna, Lisbon 1067-001, Portugal
When:1st October 2013 — from 9:30 AM to 6:15 PM
---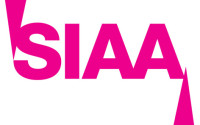 SIAA is partnering with Stone Soup Consulting and the Calouste Gulbenkian Foundation to host a one day event - The Adventure of Social Impact Assessment.
This event will provide the opportunity for social impact assessment practioners, analysts and others from the Third sector to engage with key debates around this topic.
This event is an opportunity to exchange experience, best practice, useful resources and discuss how to push forward the social impact assessment agenda in Portugal.
The event will also provide a platform to discuss establishing a SIAA Impact Group or network in Portugal, acting as a platform for further activity around engagement with social impact assessment and analysis in the country.
Register for tickets at www.siaa-portgual-2013.eventbrite.com