SIAA Canada - Impact Group Launch
Where:Centre for Social Innovation - Annex, 720 Bathurst Street, Toronto , Canada
When:13th September 2013 — from 9:30 AM to 5:00 PM
---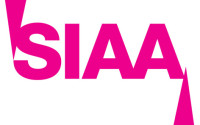 SIAA is launching a Canadian country group with the support of Social Asset Measurements and a new SIAA Canada Advisory Board.
Join us at the SIAA Launch Event to begin a national conversation on best practices and principles for Impact Analysis in Canada. This is an exciting event that will initiate a conversation on what actually works in practice, and how impact measurement can facilitate the inflow of capital into the social finance sector.
Find more information on the SIAA Canada event website or email [email protected].