Introduction to Social Impact Bonds
Where:London and Birmingham, London + Birmingham, London + Birmingham , United Kingdom
When:4th February 2015 until 3 Mar 2015 — from 12:00 AM to 12:00 AM
---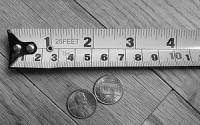 Big Lottery Fund has appointed Social Finance in partnership with the Local Government Association (LGA) to offer a support package for those developing Social Impact Bonds (SIBs) and other Payment by Results (PbR) based social investments as part of Commissioning Better Outcomes.
Social Finance and LGA will work to engage and encourage the development of SIB proposals that could benefit from the £40 million Big Lottery Fund's Commissioning Better Outcomes Fund or the Cabinet Office's £20 million Social Outcomes Fund.
A range of support will be provided, including technical guides, online tools, podcasts, and workshops. This will assist with proposals that could then go on to access technical development grants from Commissioning Better Outcomes, leading to a possible contribution to outcomes payments from either or both of the outcomes funds.
These joint LGA and Social Finance half day events will provide participants with an opportunity to:
learn about the concept and principles of social investment market and how it can be used in a local authority setting;
explore the potential SIBs have to provide support and deliver better outcomes;
participate in interactive sessions including how to develop a Social Impact Bond
Workshops are available in London and Birmingham.